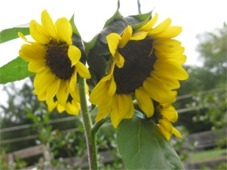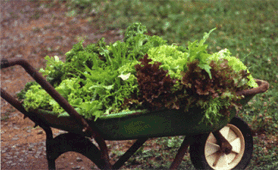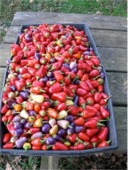 Our on-farm market is more like a food co-op.
We are too small for a CSA but we gladly fill a bag of fresh food from the gardens -
whatever is available in season.
We also have free-range eggs from our sassy, chatty hens.
Minimum order: $10 per grocery bag.
Contact us to see what is available.